Religious Censuses

Religious census records and surveys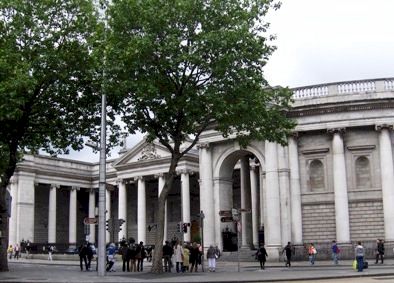 The Irish House of Lords authorised the Religious Census of 1766
Religious census records are unlikely to be of much interest to the beginner family historian, but if you've already traced your Irish ancestors back through the 19th century and you know their townland or parish of origin, searching through these old parish surveys may be useful to your genealogy research.
Such church censuses are among the most haphasard breeds of Irish genealogy material available to us. There was no consistency in their authorisation, nor in the 'rules' of how the records were to be obtained, nor even in the type of information to be collected.
Some were carried out in just one parish on the whim of the rector. Others were carried out on a wider area, either a group of parishes or a diocese.

The 1766 Religious Census

Only one such survey, the 1766 Religious Census of Ireland, was authorised on a national, island-wide level.  It was the most extensive.
Find out more about the 1766 Religious Census.
The 1740 Census of Protestant Householders
A 1740 Census of Protestant Householders was compiled by the collectors of the Hearth Tax. The originals were destroyed in 1922 but transcripts survive for parts of the survey in counties Armagh, Antrim, Derry, Donegal, Down, Longford and Tyrone. Hard copies are held by the Public Records Office (PRONI) in Belfast and by the National Library of Ireland in Dublin. It is not available online.
The 1749 Census of Elphin diocese
The 1749 Census of Elphin diocese was authorised by the Bishop of Elphin, Edward Synge. Nothing is known about how it was carried out, but its purpose was to discover the ratio of Protestants to Catholics in the diocese.
Considering its simple statistical aim, this census is wonderfully detailed. Listed by townland are the names, addresses and occupations of householders, together with the numbers and sex of all children and servants. It covers more than 50 parishes in Roscommon,  thirteen in Sligo and eight in Galway.
The original is held by the National Library of Ireland in Dublin. It is also on microfilm through LDS Family History Centers; in book format through the Irish Manuscripts Commission; and online at FindMyPast.
Localised surveys and censuses
Many local clergymen or bishops took it upon themselves to organise a survey from time to time. In most cases, these smaller census efforts were conducted only among the Protestant congregation but there are a few examples of Catholic targets ie 1792 'Leading' Catholics of Waterford, the 1824 Catholic householders of Lusmagh parish in Offaly and the 1887 Catholic Census of Ballymena. The latter is available via browseable images at the National Library of Ireland's online RC register collection or, fully-indexed, on the website of the Irish Genealogical Research Society's website (Members-only).

You should be able to discover details, and often transcripts, too, of such censuses online. Search using the county or parish name and the term Protestant or Catholic.