Home →

Irish names (menu)

→

Northern Irish names
Top Northern Irish names

Northern Irish baby names.
Top 10 babies names in Northern Ireland.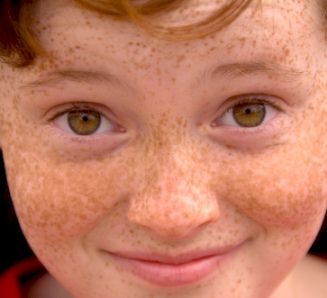 The most popular Northern Irish name for boys in 2015 was James. It had been in the Top Five names for new-born boys for 18 years at least (annual official records began in 1997) but this was the first time it had jumped into the number one slot, knocking Jack off the perch he'd held for twelve years.
Northern Irish names for girls have seen rather more variation since 1997, with Chloe, Emma, Katie, Sophie and Emily having held the top position. Emily retained her crown in 2015.

In choosing baby girl and baby boy names, parents in Northern Ireland seem to make their selection from a very similar pot of options as parents in the Republic.
See the right-hand column for listings of the Top 20 names for boys and girls in 2015.
Summary of main changes to Northern Irish names in 2015

The highest climbing boy's name was Jackson, which jumped from position 145 to 75, and, for the girl's, Rosa, which jumped leapt from rank 147 to 53. Among the boys' names that appeared in the top 100 in both 2014 and 2015, Odhran increased most in popularity rising 26 place to position number 49, and Cillian jumped up from 48 to 25.
The biggest 'losers' were Rory (down 32 places to 80) and Niall (down 30 places to 95).
The highest climber in the girls' name chart between 2014 and 2015 was Heidi, which rose 42 places to rank 57. Paige was second (up 41 places to rank 53), followed by Aria (up 36 places to share rank 53).
The biggest loses among the girls' names were Faith, which fell 39 places to 81, Kayla (down 36 places to rank 99) and Brooke (down 31 places to 79).

Only nine new entries made the top 100 girls' names listing. As already stated, Rosa was the top one of these. The others were Harper, Gracie, Naomi, Cassie, Orlaith, Kate, Saoirse and Julia.

Among the less common names given to boys were Cruz, Jon, Olaf, Theon and Tyrion, and to girls were Arya, Elsa, Rita and Suri.

Northern Irish name changes over the last 150 years  
When compared with Irish first names in 1864, modern children's names have shifted quite considerably over 160 years. For the boys, only five of the old names have survived to the 2015 top twenty: James, Thomas, Michael, Daniel and Mathew.
For girls, there are no exact matches, although Anna and Katie are obviously only slight variations of two of the 1864 top twenty.
But as the two tables below show, Irish name fashions change frequently. In just 22 years, only three of the most popular 10 boys names - David, Michael and James  - remained  in the top spots and none of the girls names held their ground.

Top Northern Irish names in 1975

David

Paul

John

Mark

Stephen

Michael

William

James

Jonathan

Robert
Joanne

Karen

Catherine

Julie

Sharon

Mary

Claire

Lisa

Michelle

Nichola
Top Northern Irish names in 1997
Matthew

Ryan

James

Conor

Andrew

Jordan

Michael

Jack

David

Adam
Chloe

Shannon

Rebecca

Emma

Lauren

Megan

Sarah

Hannah

Amy

Rachel
Top Northern Irish Boys' Names

1975

David

Paul

John

Mark

Stephen

Michael

William

James

Jonathan

Robert
1997

Matthew

Ryan

James

Conor

Andrew

Jordan

Michael

Jack

David

Adam
Top Northern Irish Girls' Names
1975


Joanne


Karen


Catherine


Julie


Sharon


Mary


Claire


Lisa


Michelle


Nichole


1997


Chloe


Shannon


Rebecca


Emma


Lauren


Megan


Sarah


Hannah


Amy


Rachel