Irish Catholic registers
Irish Catholic parish registers

The National Library of Ireland's collection

This page is out of date and will be re-written shortly. Please use the Related Pages links to find current information.  February 2020.

On 8 July 2015, the National Library of Ireland released a newly digitised, free version of its Roman Catholic Parish Register microfilm collection at http://registers.nli.ie.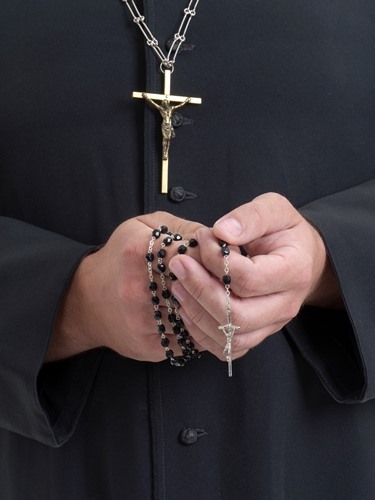 The entire collection consists of some 373,000 images, arranged by parish.
The images are from the pages of 3,500 registers from 1,086 parishes in Northern Ireland and the Republic of Ireland.
The pages have not been transcribed or indexed by the National Library of Ireland.
It is expected that commercial companies will quickly take it upon themselves to carry out this work.
In the meantime, to use the site productively you need to know the parish your ancestors came from, or have a pretty good idea of their geographical place of origin.
With only a handful of exceptions, the collection covers the entire island and spans 1740s to 1880, but most registers date only from the 1820s. Some don't even start until the 1860s.
How to use the National Library of Ireland's parish registers' site

The National Library of Ireland has created a very simple and efficient site, one that doesn't need a tutorial. There's a useful FAQ that's worth reading though.

When you first arrive on the site, you choose a select a parish either by name or by clicking on the map; you then select which register you want to look at. You can then scroll through the register, page by page.

There are some very handy 'image controls' just above the image box that you'll find help you make sense of some of the most difficult to decipher pages. 
And that's it. It really is very easy.

The National Library of Ireland's Catholic parish registers site: First select the parish you want to search
Tips for searching the Irish Catholic parish registers site

Catholic parishes and civil parishes do not always correspond. Often they have different names. Some Catholic parishes even had several names, particularly where there were a number of different chapels within their boundaries. You'll find a note of all these names on the NLI site.
If your ancestors are not showing up in the parish where you expected them to be recorded, check out neighbouring parishes. It's possible they preferred a chapel in a neighbouring parish if the distance or the terrain was easier to cover.
Don't be surprised if you find registers with dates that overlap. There may have been two chapels within the parish, and each may have had its own register. Just check them both.
Use RootsIreland to help your search on the NLI parish registers site

If you don't know the name of the parish your ancestors came from, or can make only a guess at the area they lived in, try using the RootsIreland.ie site.  Although not as well known outside Ireland as Ancestry and FindMyPast, both of which have large Irish collections, RootsIreland has by far the biggest online collection of Irish church records.
It may not be cheap (£18, €25, $28 for a month's subscription), and it may not hold images of the records (the site is made up of transcriptions of original registers), but it includes records from the majority of the Irish Catholic parish registers. And the best bit is that it's indexed by name.

As world-renowned genealogist John Grenham wrote in the Irish Times on 12 October 2015, it "is still the only absolutely essential website for Irish genealogy".
You can use it in tandem with the Irish Catholic parish registers site.
Online and offline, other places to find Irish Catholic parish registers
See the Irish church registers page. It covers all denominations, but you'll find details of all the other resources, both online and offline, where you may be able to find images, transcriptions, indexes and original registers.